Illustrations / Pet Portraits


To commission a portrait

of your pet, please visit the Contact page and include your phone number. 5" x 7", $125, unframed. Please ask about affordable matting & framing. You can also reach me at 513-833-5449.
Olive in San Fransisco
Commissioned pet portrait in ink on tan toned paper
Pookie Miller
Commissioned Pet Portrait, pen and ink on toned paper
Pebbles Beach
Commissioned pet portrait, pen and ink sketch
Suki and her Tennis Ball
Commissioned pen and ink pet portrait
Elinore in Indiana
Commissioned pen and ink pet portrait
Troll's Night at the Horn & Hoof
pen and ink, colored pencil, matted and framed. This work is part of the exhibit with a theme of Beards and Beers at the Red Door Project show August 28th, 2015, from 6 - 9:30 p.m. Silent auction from 6-8 p.m.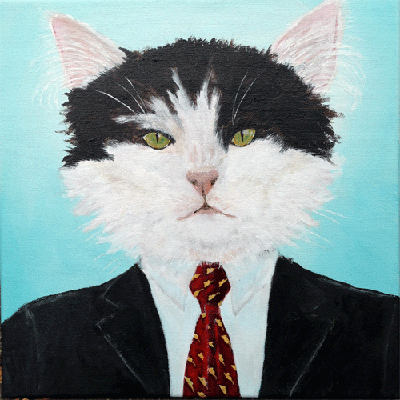 Wesley
12" x 12" acrylic on gallery wrapped canvas. Original artwork.
Wayne Waits
12" x 12" acrylic on canvas, pet portrait, SOLD to the family of Wayne Rabinowitz